Get your House in Order to Nurture New Product Development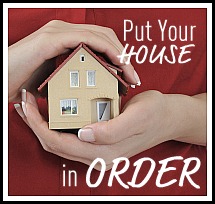 It is all about proper planning, communication, and execution in order to make an idea work or for sustainable innovation to happen. Implementing innovation depends on a disciplined strategy customized to the needs, size and culture of an organization. Each organization must create their own clearly defined stages and steps of the NPD process.
New Product Development (NPD) in today's market requires dedicated focus, organization, and time.  Before diving into the new product development process, you can take steps to prepare yourself and your workspace for a successful NPD venture.
Get your house in order to set yourself up for success with some of these tips inspired by Google, which was voted the 2013 number 1 place to work according to Fortune 100…
Click here to read more and see the full list of tips: http://www.innovationcoach.com/?p=43496