Innovation Coach Workshop Philadelphia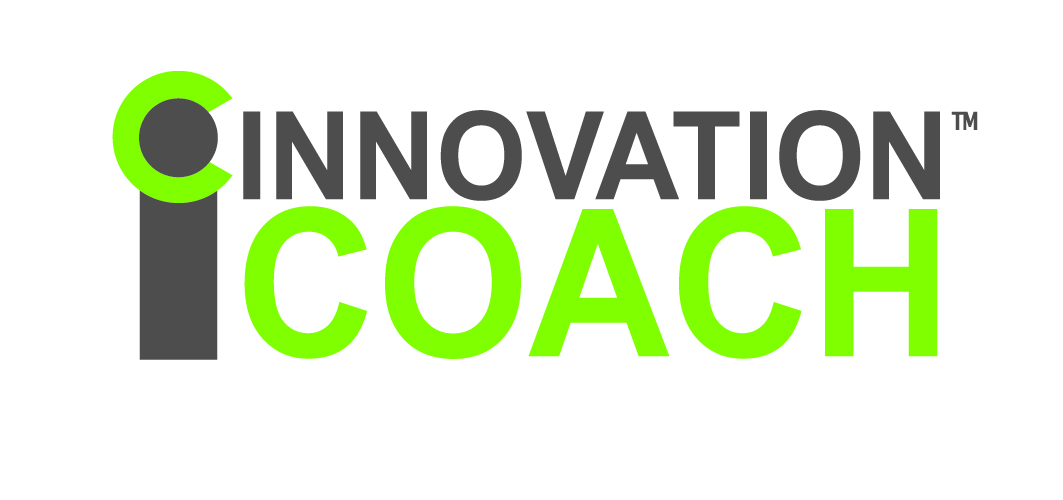 Are you a small to mid-sized manufacturing company and concerned that how you currently manage innovation and new product development is not optimized to provide continued growth in revenue and earnings? Or do you want to explore ways to improve an existing process? Innovation Coach workshops offered byNew Product Visions are unique 4-day group workshops focused on improving an existing new product development (NPD) process or implementing one for the first time.
Spend one (1) day every four (4) weeks for three (3) months away from your daily responsibilities and join other non-competitive businesses struggling with similar issues. Alternatively, attend only the day(s) that are of interest. The workshop is built around a combination of presentations, exercises and case studies to encourage a dynamic learning experience, with emphasis on practical tools that any business can implement. Learn the key elements of an effective NPD process and how to apply them to your business. The course is accessible and affordable for small to mid-sized businesses, and a cost effective way to quickly learn how to improve your ability to manage innovation and grow revenue and earnings.
And the benefits? Data suggests that only about 18% of senior managers are satisfied with their ability to manage innovation. That means there are significant opportunities to improve the effectiveness of every organization's abilities to manage innovation, no matter the size of the company. Improving the effectiveness not only means more products to market faster, but just as importantly, choosing and defining more meaningful new products that are more successful when launched.
One metric to consider to benchmark your company, is to look at the % of revenue generated by new products. Typically, this calculation is made by calculating the % of revenue from products introduced in the last (3) years divided by the total annual revenue. Most data suggests that if you are generating 35% of your revenue on products introduced in the last (3) years, you have a robust process. More often than not, this is not the case. If you consider even a small business, and the possibility that just a 1% improvement in effectiveness is possible and a resulting 1% improvement in total revenue above and beyond your normal growth rate, that dwarfs the cost of this course. In addition, there is a 100% money back guarantee so your risk is minimized.
What do past attendees think of the workshop? When asked if attendees would recommend the workshop to a colleague, 100% say they would. When asked to rank the overall quality of the content on a scale of 1 to 7, with 7 being excellent, the overall average was 6.1. Some example comments from attendees include:
 "The interaction between the instructor and attendees kept the presentation interesting."
 "Good balance and practical ideas"
 "Covered a lot. Very comprehensive-good amount of participation."
 "Days 1-4 packed. Good to think about what we're doing and other options. Great!"
For more testimonials, click here.
The next workshop starts in mid-November 2014 and concludes in mid-February 2015 at a convenient hotel conference room in King of Prussia, PA. Tentative dates are 11/18/14, 12/16/14, 1/13/15, and 2/10/15. Dates can be adjusted based on attendee availability. This location is ideal for companies located in DE, MD, NJ, NYC, eastern PA, and southern CT.
Click here for more information and a brochure. For additional information or to register contact Jeff Groh at (302) 367-3160 or by email at jgroh@newproductvisions.com.
New Product Visions is a consulting company that helps organizations improve the effectiveness of their new product development processes. We specialize in small to mid-sized companies that manufacture highly engineered products. Contact us today about how we might help you!
The Innovation Coach® and Roberts Rules® of Innovation (www.robertsrulesofinnovation.com) are the property of Brands & Company, LLC of Stuart, FL and licensed to New Product Visions. Roberts Rules of Innovation provide the framework for the 4-day Innovation Coach workshops presented by New Product Visions.
Specialties: NPD consultants, new product development consulting, developing new products, new product development seminars, small business consulting, new product development expert, product development process, new product development strategies, integrating NPD for mergers & acquisitions, organizing for innovation, management role in NPD, project risk analysis, innovation management